Support Pets for the Elderly
You can make a difference in the lives of seniors – and in the lives of shelter animals – by making a donation to Pets for the Elderly.
Donate by mail:
Print a donation form. (Please follow the mailing directions on the form.)
Our Partner Shelters
To date, PFE works with 53 shelters in 31 states. Our partner shelters are committed to supporting and implementing our mission and our dedicated to saving the lives of shelter animals in their own right.
Find a Shelter Near You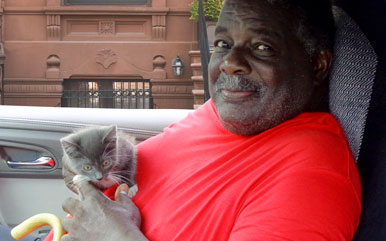 Articles & Research
While any pet owner can certainly attest to the many benefits of living with a furry friend, research confirming the health benefits of senior pet ownership have appeared in many well-respected publications and medical journals.
Learn More
Our Leadership
The Pets for the Elderly Board of Trustees is comprised of leaders who personally knew Avvy Katz and understand the importance of his mission. The leadership team is committed to ensuring that Mr. Katz' legacy continues.
Meet the Team